Big Cats Zoo Exhibit Odor Control
Project Situation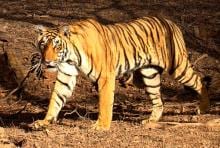 A zoo houses a large variety of exotic cats in various exhibits. The urine/ammonia odor in the exhibits was unpleasant to visitors. The handlers needed to kill the smell at the source in the exhibits as well as any airborne odors. Since the cats quickly re-marked the cleaned cages, some residual effect was desired. Potassium permanganate oxidizer, OdorXit and Febreeze were used with little success. As a result, BioWorld Optimizer Plus was purchased and spray applied onto the exhibit surfaces as needed.
Products/Technology Used
Results
The urine/ammonia odors associated with the exotic cats were effectively eliminated.  On-going treatment has continued to control odors and complaints from visitors have stopped.